Recurring Tasks can be used for consistent client and non-client tasks. You can add and view these in Tasks > Recurring Tasks.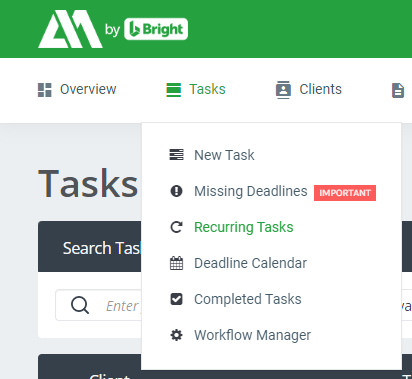 Recurring tasks will show on the below screen. There are a few options here on how to view different tasks.

Depending on the number of entries you can use the show dropdown in the top left to show more or less. There is also a search option in the top right to search for specific tasks or clients. Each header had a sort option to do these alphabetically as well. The previous/next button on the bottom right allow you to scroll through pages of tasks.

To add a new one, click New Recurring Task in the top right.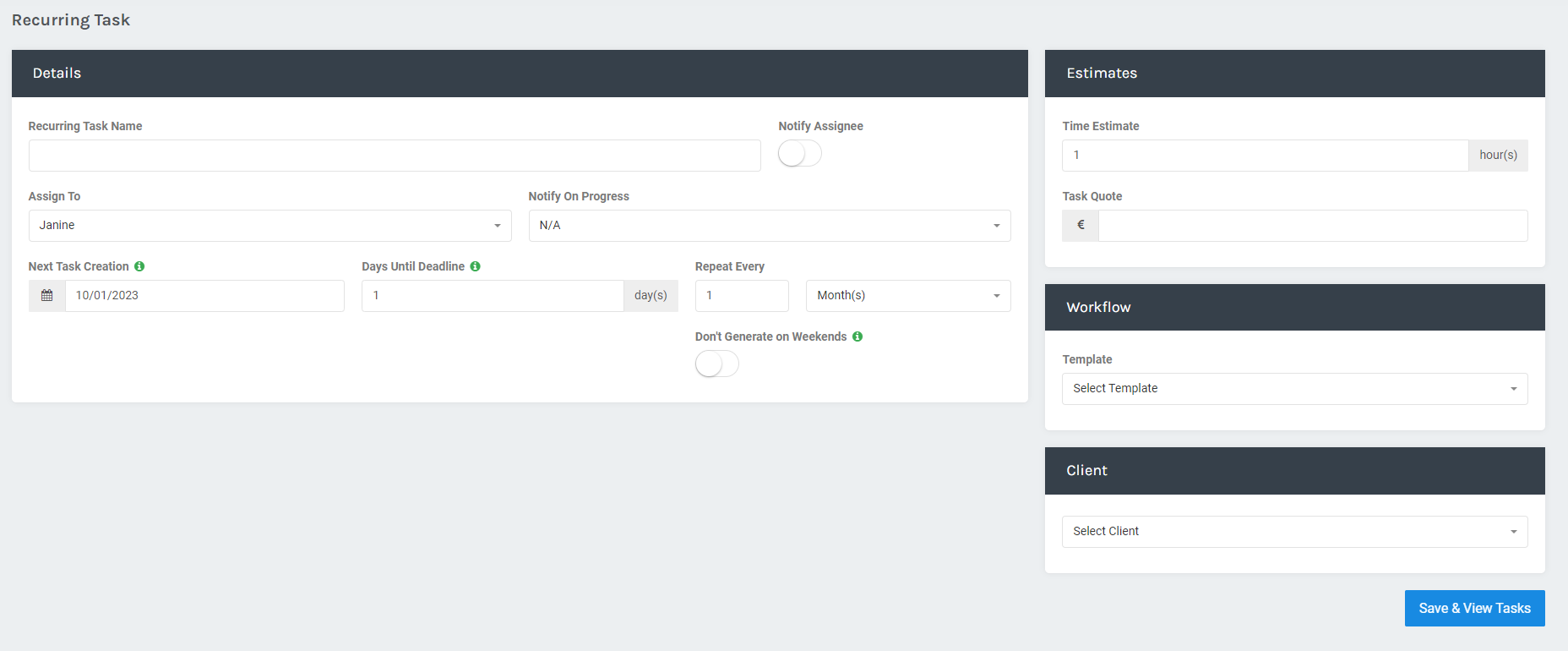 You can add recurrence and task detail in the Details section. There is also a toggle option for Don't Generate on Weekends in case recurring dates occur on a weekend day.
Estimates for the time and quote can be entered in the Estimates section on the right.
Workflow templates can be selected using the dropdown in Workflow.
If needed, you can select the client also.
Once all details are entered, click Save & View Tasks.
The new task will show in the Recurring Task list and Tasks list.