1. Go to Tasks > New Task.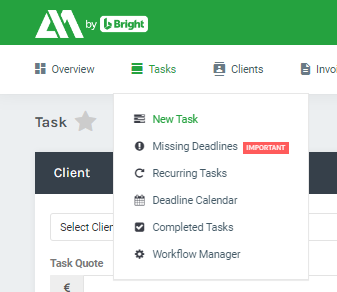 2, The Task screen will appear. You can use the star icon in the top left to favourite the task.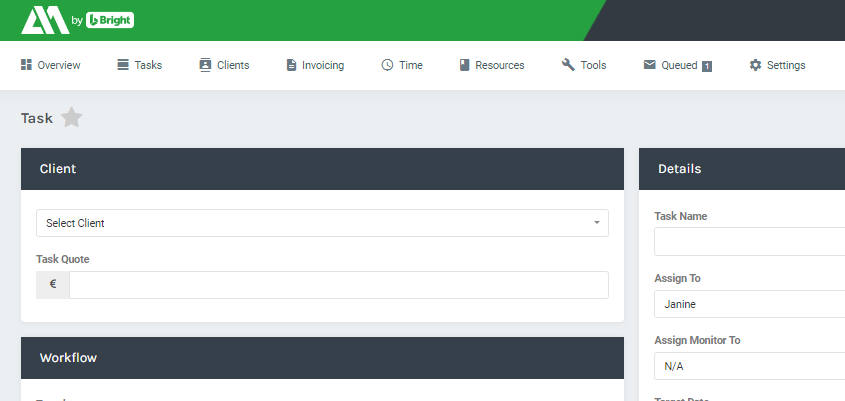 3. Under the Client tab, you can select a client and add a quote if required.

4. Add a Template for workflow under the Workflow tab using the dropdown.

5. Under the Task Status tab, you an add progress and an estimate of time if required.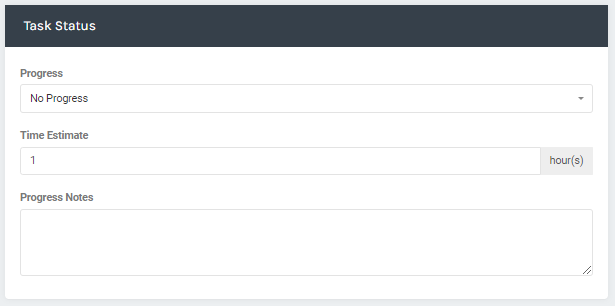 6. In the Details tab you can;

Create your Task Name, this will be displayed on your Task List
Assign a Staff Member
Tick to notify the staff member that they have a new Task
Add a Target Date if required
Add the Deadline for completion
Add extra detail such as a Task Breakdown or Description
7. Click Save and View at the bottom right to Add the Task to the Task List.