AccountancyManager offers a feature called Timeline in the Client File that has the below functions;
Gives a full audit history of client interactions
Allows download of important documents
Updates when client signs documents
Can see changes made to client info
Displays email exchanges
Create tasks from timeline emails
Records SMS messages
To access this, you can go to Clients > Client List.
Note: You can also search your clients in the top right and open the client from here.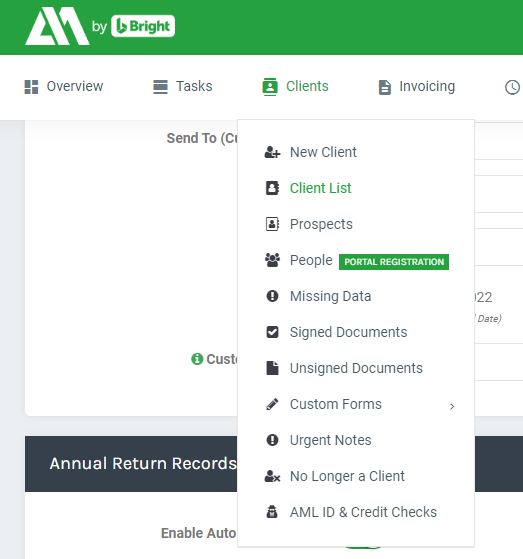 Once in the client list, select the relevant client and click the Timeline tab.

There are several options at the top right of the screen which allow you to add a new time log, send an email, view other correspondence, and add a new note to the client. There are also options to filter by month and year and search for specific postings.