AccountancyManager offers a tool for calculating and displaying fee projections for clients and prospects. To use this feature you will need to add your client's fees on their client file under Services Required. To access it, go to Tools > Fee Projections.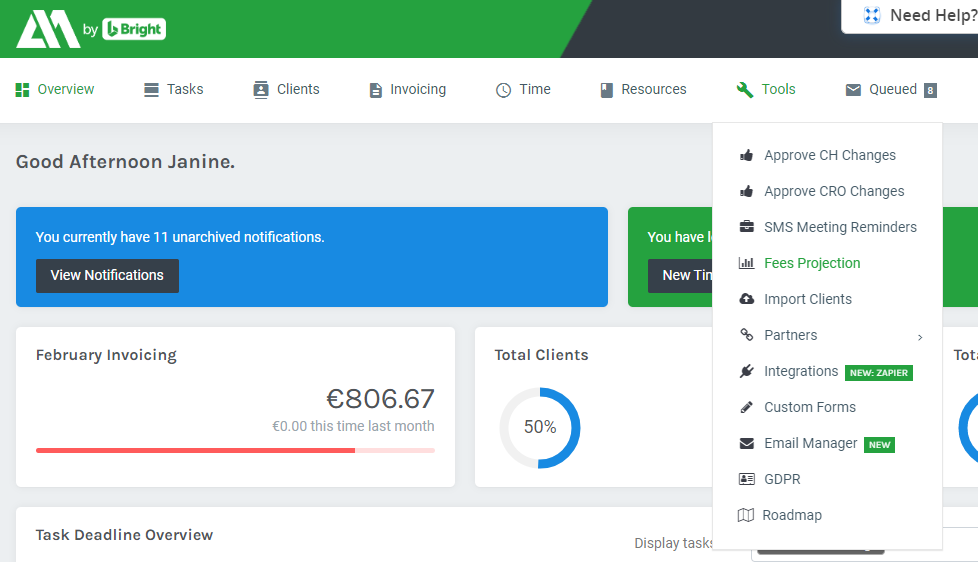 The projections screen will open. There is an option to filter for Clients or Prospects in the Client Status dropdown in the top right. You can also filter for Services Breakdown, Monthly Charges, and Annual Charges in the tabs along the top left.

The page also gives a Staff/Service Breakdown to see who is bringing in the most revenue.