Before creating any invoices, you will need to set up your invoice setting. To do this, go to Invoicing > Invoice Settings.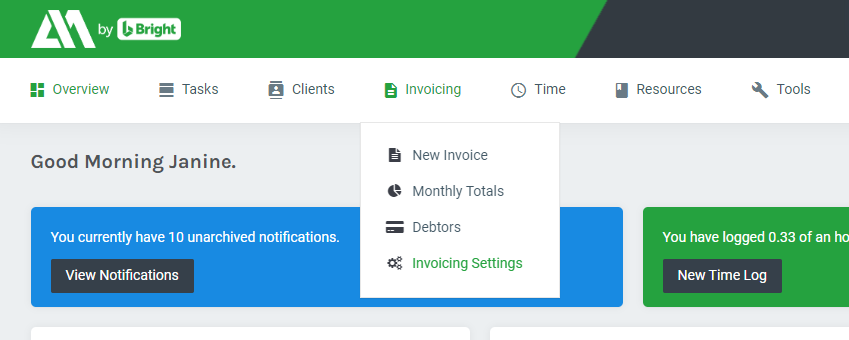 Input the next invoice number - these will go in sequence from this when creating.
Note: You can also select to use a Custom Invoice No. in the individual invoices.
You can set the invoices up for Stripe payment with the below section on the left. You will need your Live Secret Key and Publishable Key from your Stripe account.

Go to the Logo Settings section - here you can select whether to include logo, add logo, and amend the size.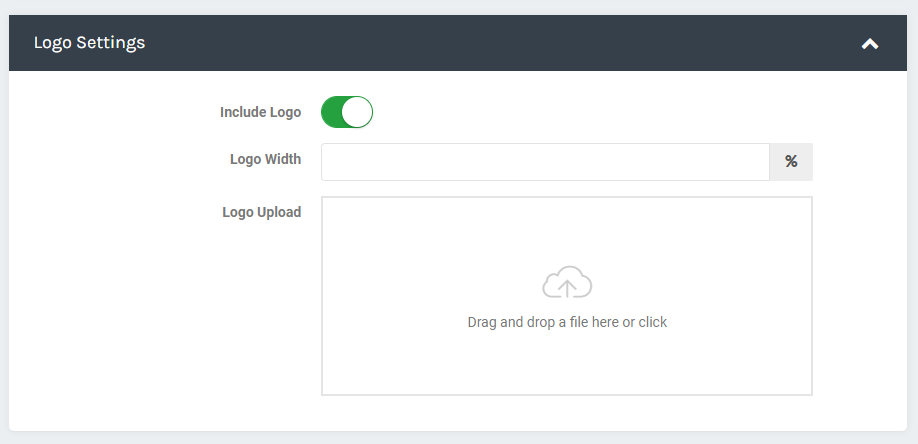 If you are using VAT, you can enable this in the VAT Settings section and add your rate.



In Page Settings, you can add your Payable To address, Text Under Invoice and Footer details.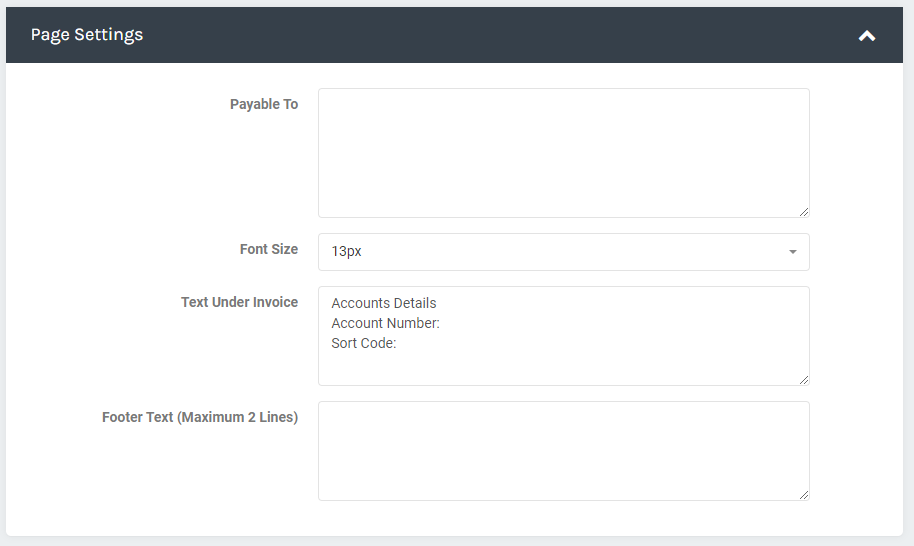 Under Invoice Numbers, you can choose whether to hide Missing Invoice Numbers.
Enable and set your default due date in the Due Date section.


Set your default currency and enable multiple currencies in the Currency section.


Click Save Settings on the bottom right when done.