Search for a client in the box highlighted in the top right and open their client file.

Select the Workflow tab as highlighted below.


Use the Enabled column to enable tasks which you want to use for your workflow and use the Workflow Template column to choose a workflow template you want to use for the enabled task.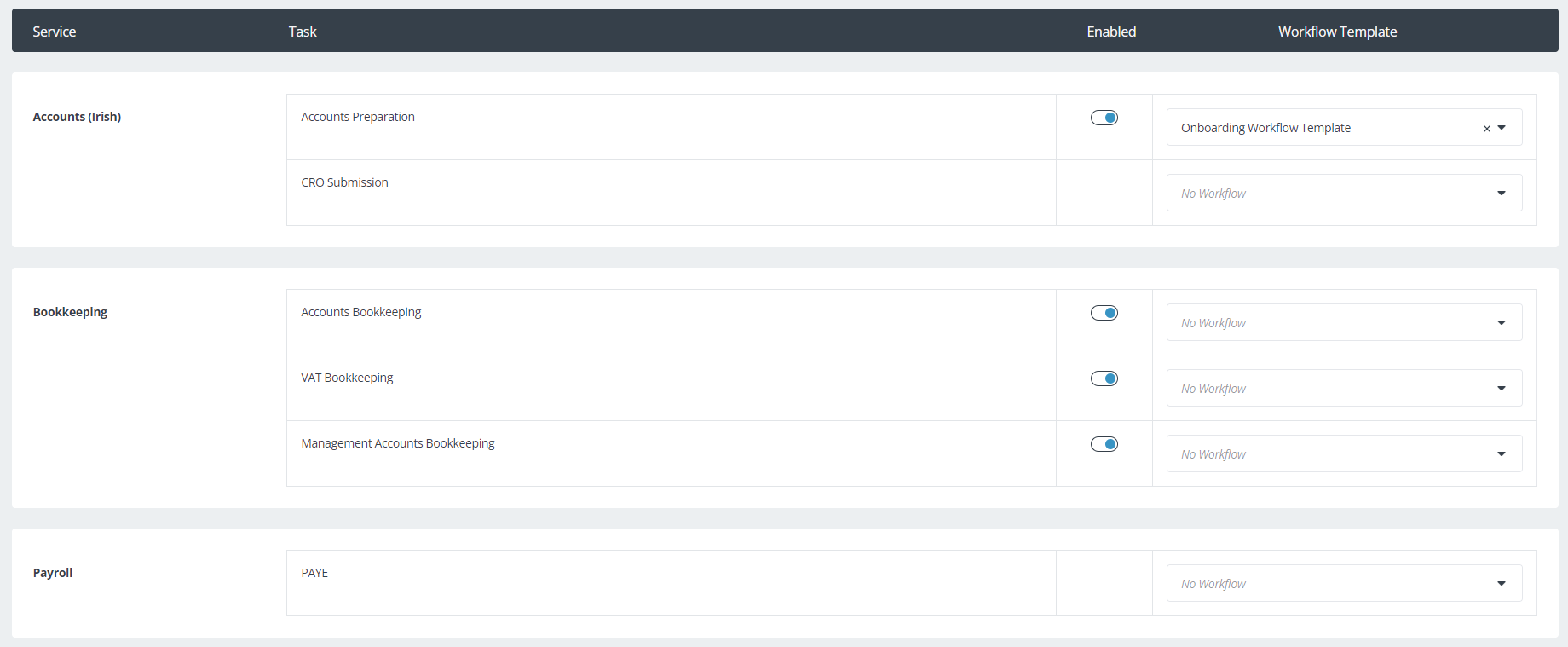 Note: You'll need to select a template to move on to the next step.
Click Review Changes in the bottom right.

The below window will appear. You can use the tickbox on the right to enable Update Existing Tasks.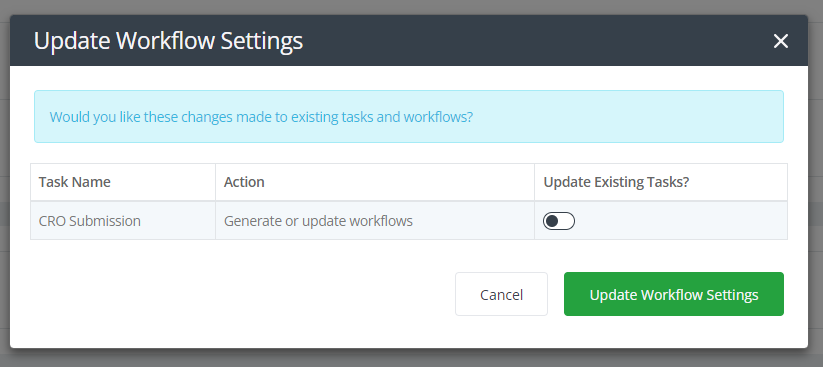 Select Update Workflow Settings when ready.
If you want to update the client with the default setting at any time, you can select Reset Client Workflow Settings in the top right.