Go to Tasks > Workflow Manager.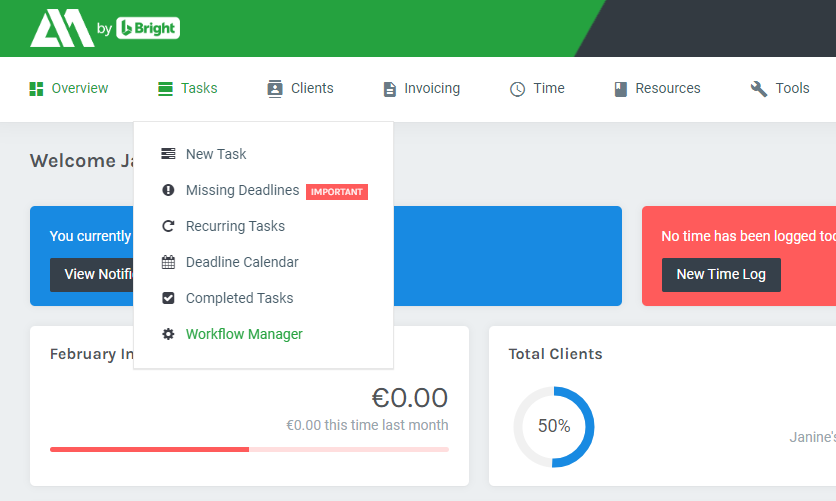 Go to the Settings tab.

The below screen will appear.
The Client Onboarding dropdown will allow you to choose the template you want to use for onboarding your clients.


The tickbox for Enable Tasks will let you choose which you want to use for your workflow.
You can also use the dropdowns for tasks under Workflow Templates to choose a workflow template you want to use for the enabled task.

To save, click Review Changes on the bottom right. A pop-up will appear.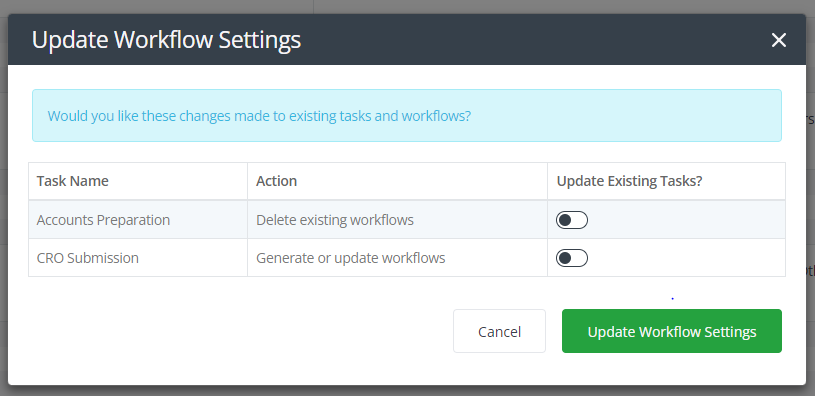 By enabling Update Existing Tasks you will apply the selected workflow template to existing tasks.
Click Update Workflow Settings to finish saving.