To follow up with prospect reminders, go to Settings along the top.

Click on My Settings.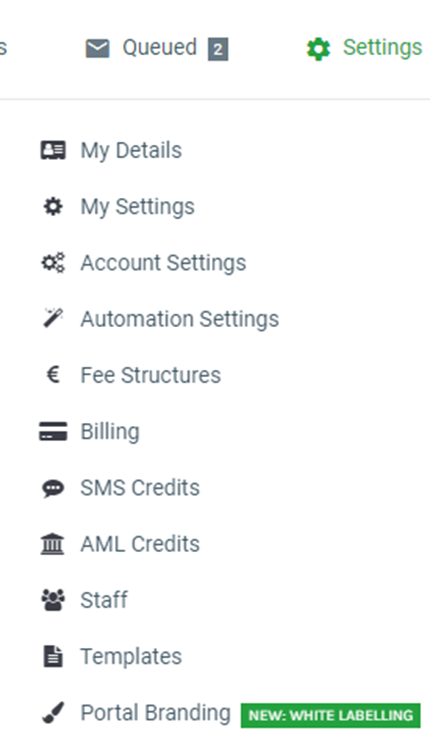 Scroll down to Notifications and select how many days you wish to receive follow-up notifications.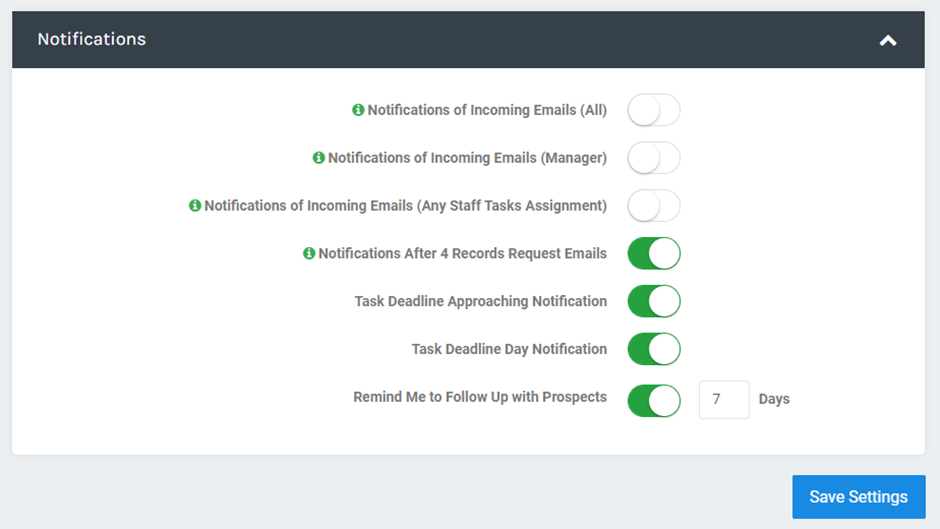 If you are the Prospect's Client Manager you will receive a Notification when your chosen number of days has passed. This period starts when an email was exchanged between you and your Prospect.
Note: You will need to set up Incoming and Outgoing Emails to utilize this feature.
Once you have made your selection, click on Save Settings.